A Summer Soirée with Bella Bianca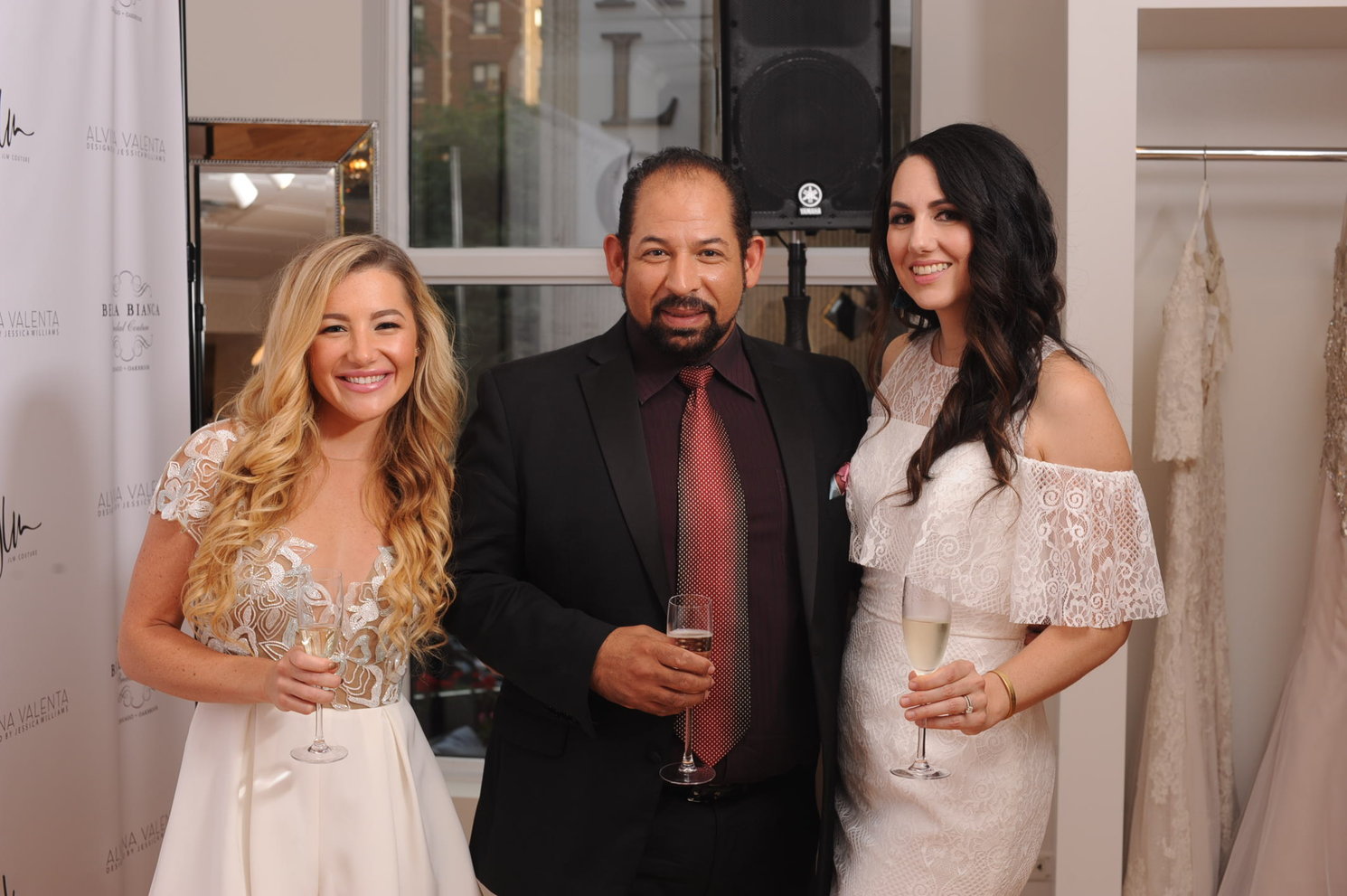 Three renowned bridal designers. A hundred brides-to-be. Clinking glasses of champagne. Delectable hor d'oeuvres. The Chicago skyline glittering under a summer sky. We can keep listing the reasons why Bella Bianca Bridal Couture's summer soirée was the stuff of dreams for any soon-to-be-bride, but you get the picture by now. And not only did the ladies get to meet and greet JLM Couture's famed designers—Hayley Paige, Lazaro Perez, and Jessica Williams—they also got an up-close view of the styles from each of the designers' latest collections as models walked the runway. It was no doubt a fun-filled, glamorous night—and certainly gave those hundred lucky brides-to-be more than enough chances to say yes to their perfect dress.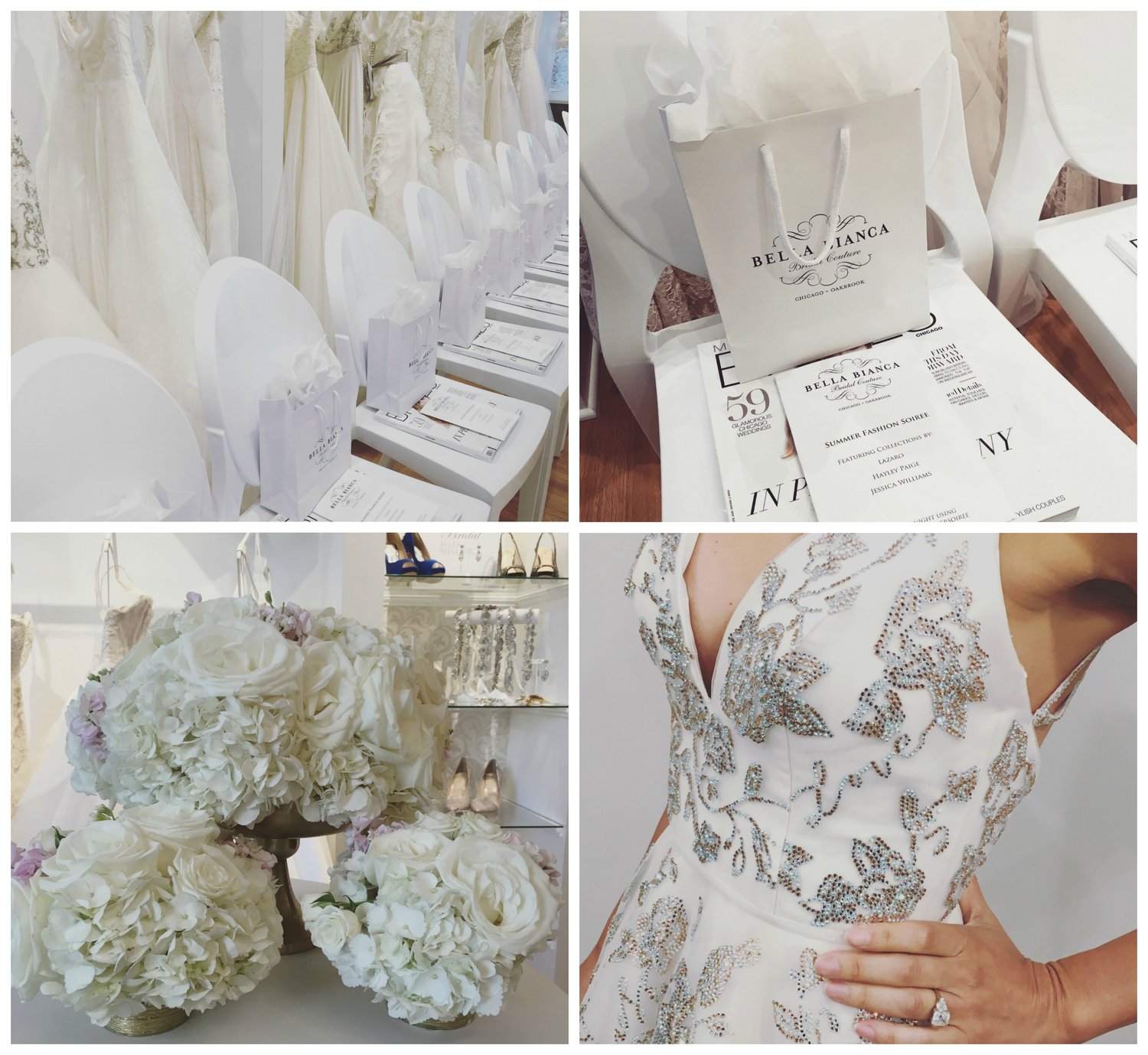 Every element of the store looking so beautiful! The gown on the bottom right is Hayley Paige "Marni" gown- can you spot the words love in it?
Jessica Williams (center) pictured with the wonderful store owners, Melissa (left) and Natalie (right).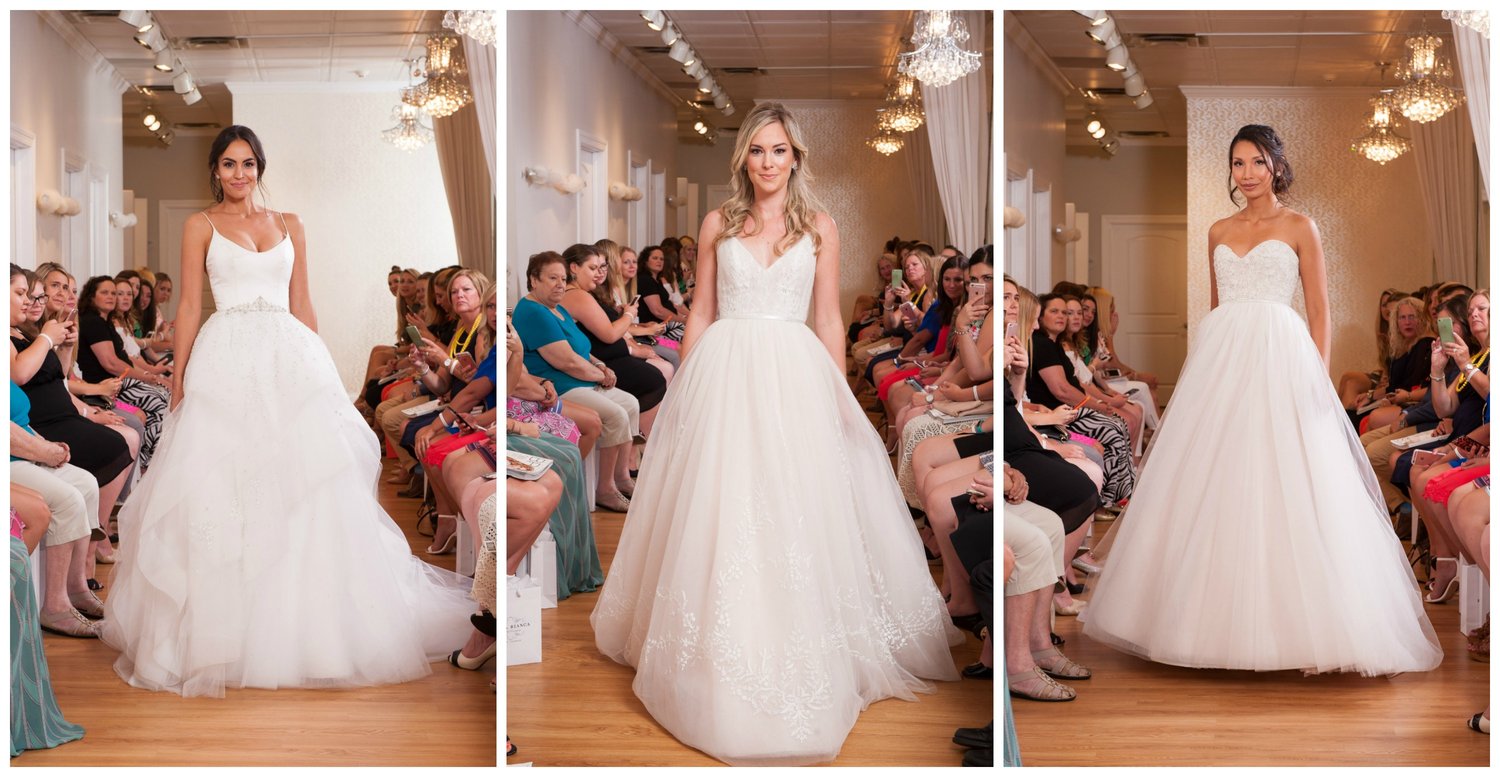 Alvina Valenta styles (left to right) 9650, 9661, 9604.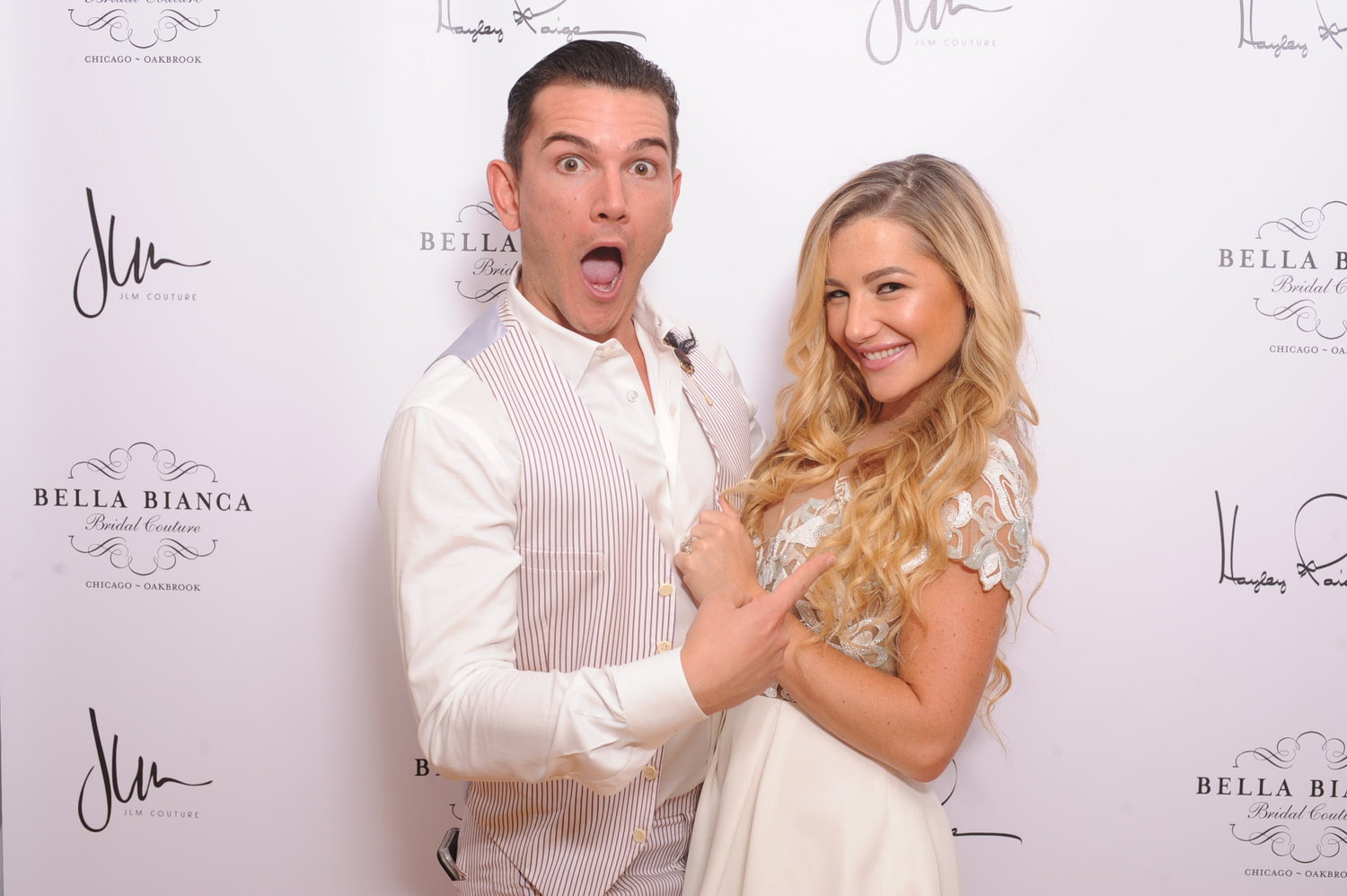 Hayley Paige striking a pose with Jim Verraros.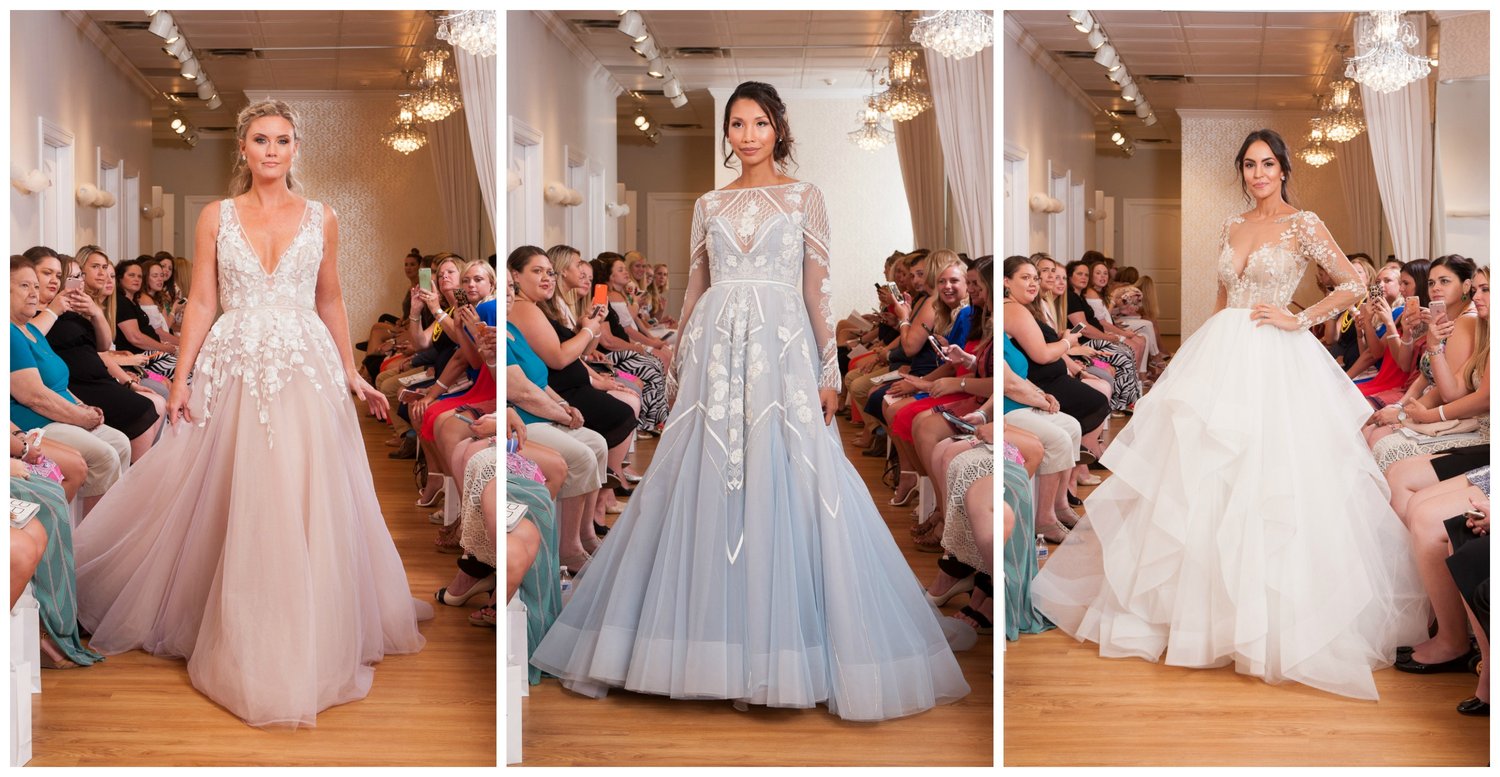 Hayley Paige styles (left to right) Leah, Avelon , Lorelei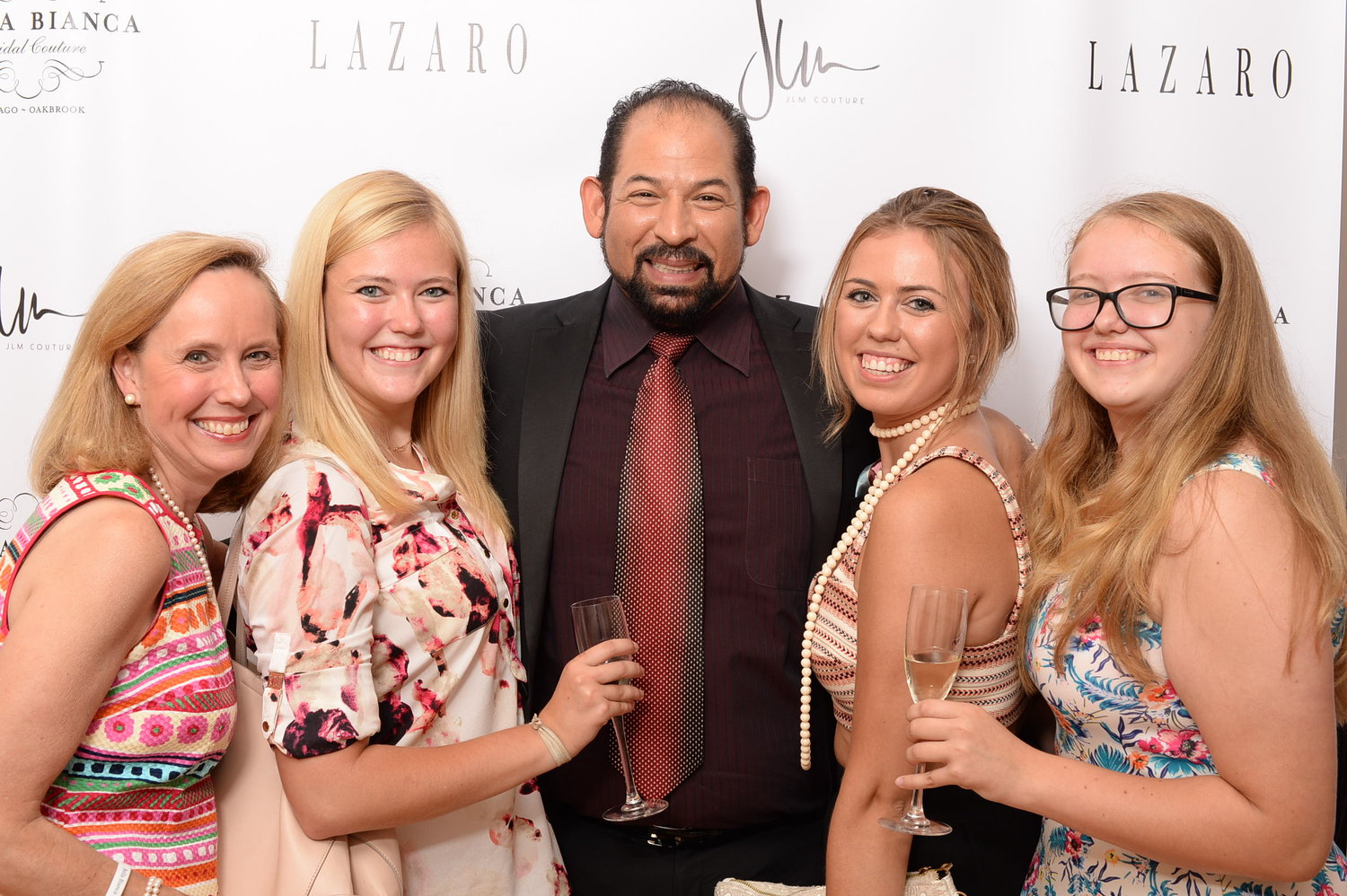 Lazaro is all smiles with his fans!
Lazaro styles (left to right) 3659, 3560, 3651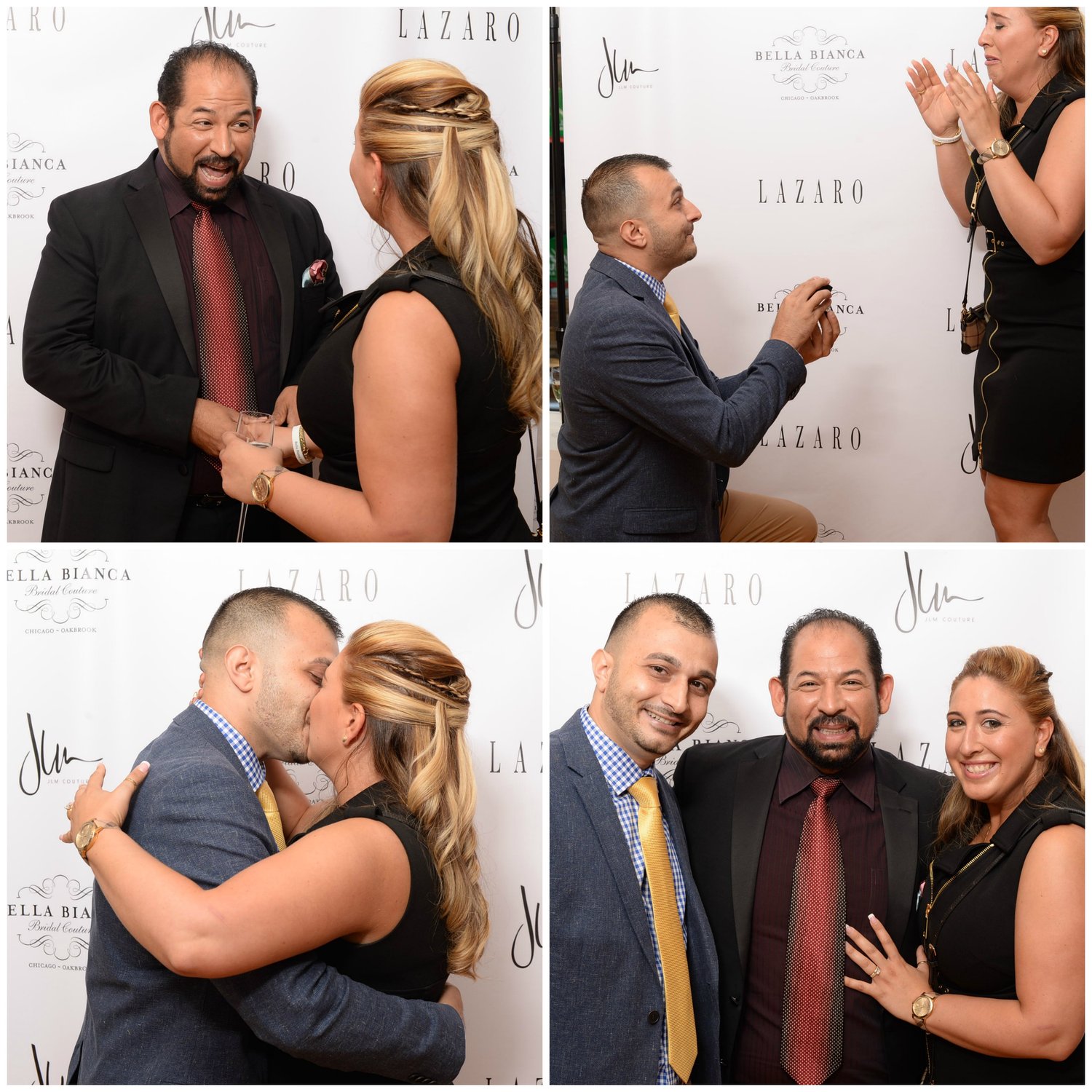 and YES.. there was even a proposal at the event… in which Lazaro had a part to play!!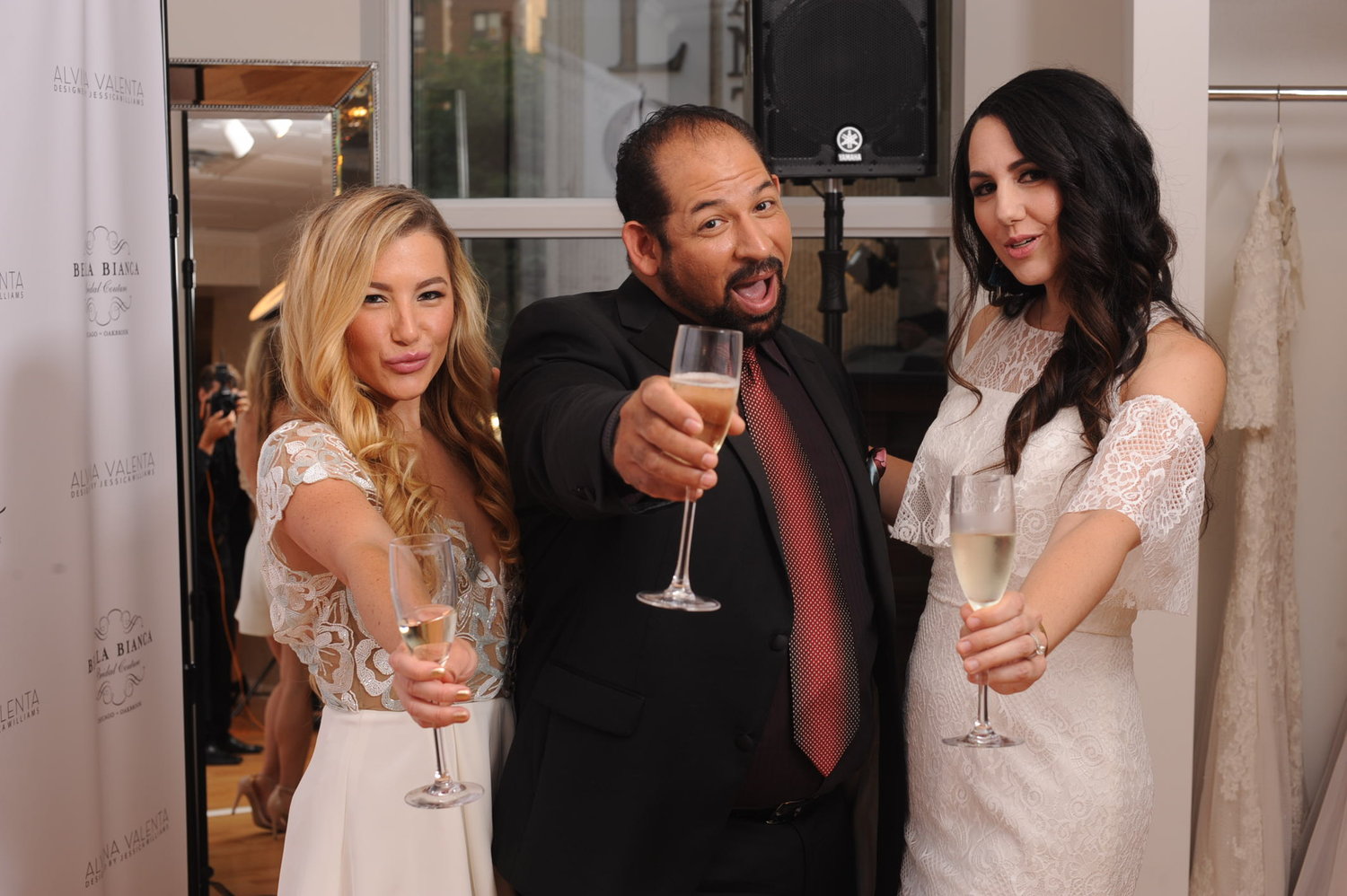 Cheers to an amazing event!
Thank you to all who were involved, see a list of credits below:
Store: Bella Bianca Bridal Couture 
Catering: Boutique Bites
Music: Fig Media
Floral: Kesh Events
Photography: FAB Photo
Runway Hair Styling: Studio Vital
Runway Make Up: Antonette White
Charity: Wish Upon a Wedding
Designer Hair & Makeup: Tamara Makeup + Hair Artistry
#bellabiancasummersoiree
---