The Best Hairstyles to Match Your Wedding Dress
You now have the perfect wedding gown…so it's time to plan your overall bridal look! When choosing a hairstyle, it's always important to consider the type of bridal gown you're wearing. Your hairstyle is like an accessory; it should complement your dress, not take away from it!
If your wedding dress has an intricate and detailed back, you don't want to hide all that gorgeousness!  You may want to consider an up-do such as a loose bun or a curly ponytail. Do you have a strapless bridal gown? Opt to wear your hair down and even add a little sparkle detail such as a comb or a small headband. Flower crowns and braids are always a great choice for our boho brides. These are perfect for an intimate, outdoor wedding!
And last, but certainly not least, our princess brides!  Many brides dream of being a princess on their big day and no princess is complete without a tiara! This accessory will absolutely help you feel regal and enhance your elegance on you wedding day. We're sharing a few of our favorite real JLM Couture brides below with their stunning wedding day hairstyles. You can view more real brides and submit your wedding pictures and information to be featured on our website here! 
Real Bride Meg in Blush by Hayley Paige Style 1660 / Halo | Photo Credit: ChloeLane Photography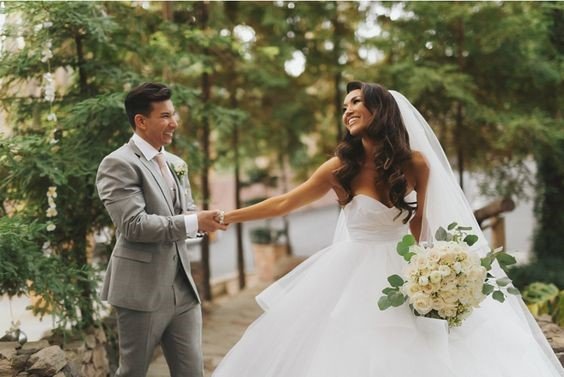 Real Bride Alex in Hayley Paige Style 6358 / Londyn | Photo Credit: Aesthetiica Photography
 Real Bride Mariel in Ti Adora Style 7651 | Photo Credit: Molly Minter Photography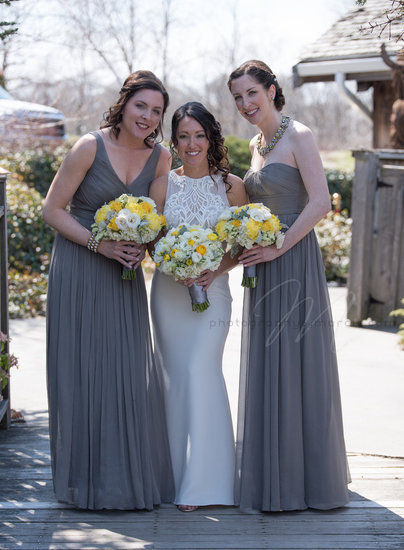 Real Bride Heather in Tara Keely Style 2606 | Photo Credit: Photography by Marcia
---