Did Someone Say Shoes?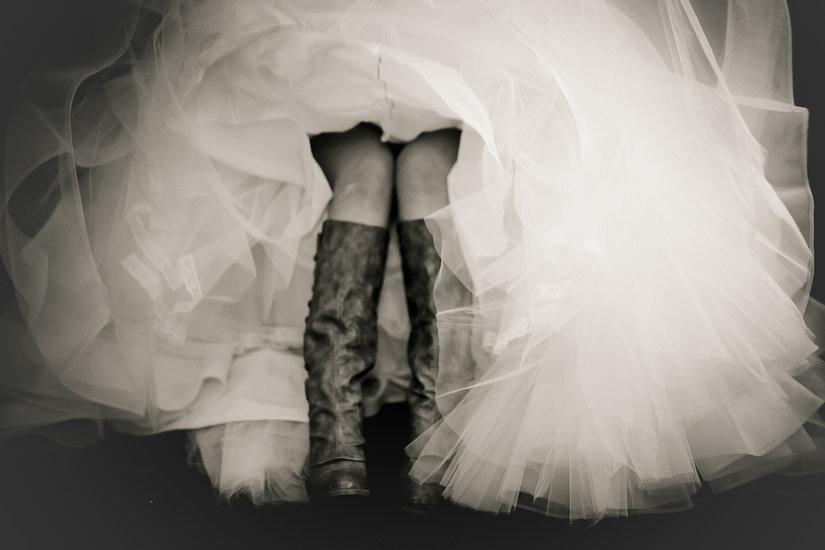 Real Bride Melissa in Lazaro Style 3608 | Photo Credit: John Carnessali
Everyone knows the focus of a wedding is on the wedding dress, but have you ever taken a moment to stop and stare at what kind of shoes the bride is wearing? It is becoming more and more common today for brides to steer away from the traditional wedding shoe. Some brides will wear a shoe that fits with the overall theme of their wedding, while others will wear whatever they feel most comfortable in. No matter what, adding a fun shoe is a way to showcase a bride's creativity and personal style. Below are our favorite shoe looks mixed with our favorite real JLM Couture brides. And don't forget, it's OKAY to take your eyes off of the fabulous bridal gown for just a second to check out the cool kicks your bride is rockin'!
Real Bride Chelsi wearing Hayley Paige style 6315 / Guindon paired with Tiffany Blue Converse| Photo Credit: Life with a View Studio
Real Bride Katie in Ti Adora style 7558 paired with tan booties| Photo Credit: Amanda Berk Photography 
Real Bride Jamie in Custom Tara Keely paired with Jack Rodgers Sandals| Photo Credit: Leaf & Pine Photography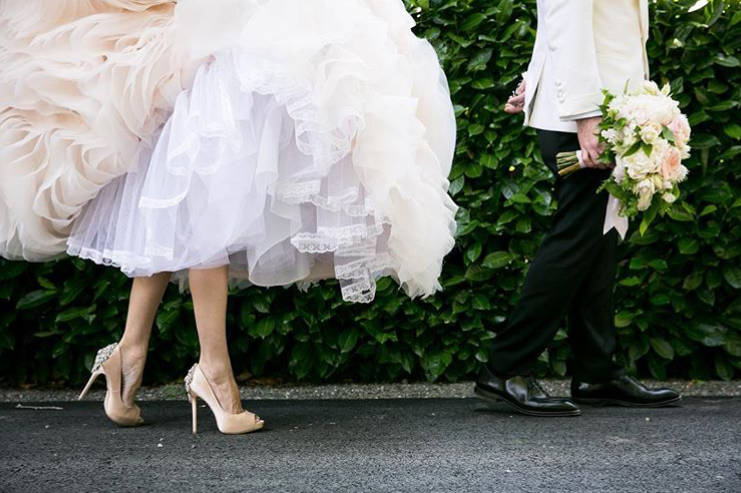 Real Bride Mica in Lazaro style 3550 paired with Champagne Badgley Mischka Pumps | Photo Credit: Arrowood Photography 
Real Bride Lindsey in Custom Hayley Paige paired with "Something Blue" Badgley Mischka Pumps| Photo Credit: Pauline Conway Photography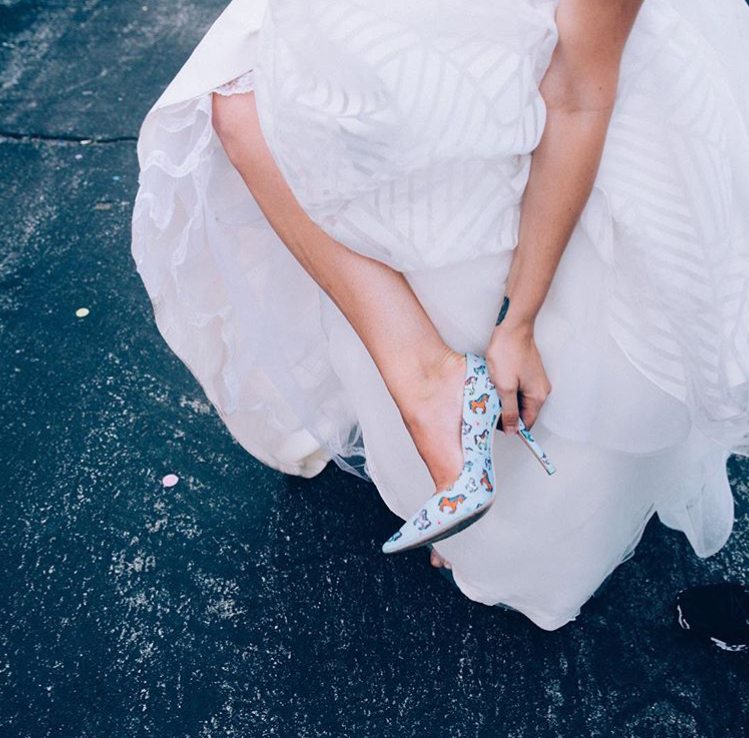 Real Bride Jessica in Hayley Paige style 6550 / Behati paired with Sophia Webster Unicorn Heels (A Hayley Favorite!) | Photo Credit: Anna Jones Photography 
Real Bride Cameron in Hayley Paige style 6608  / Comet paired with Timberland Boots | Photo credit: Kristen Herrington  
---